Health
HEALTHCARE SOFTWARE DEVELOPMENT AND ITS BENEFITS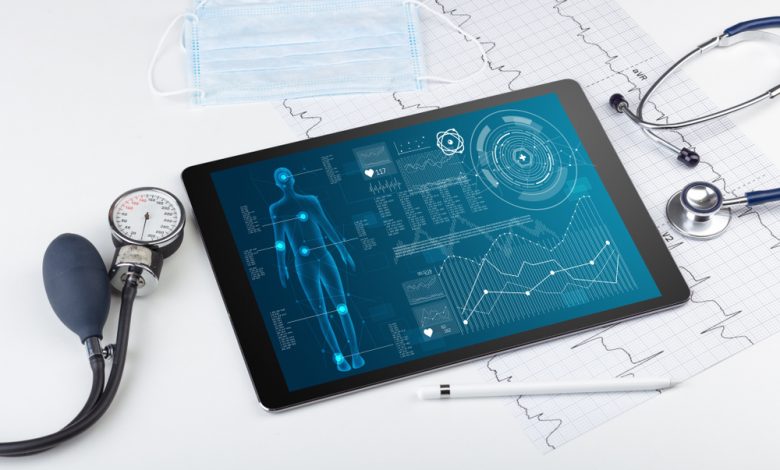 The inculcation of technology in every sector of society cannot be denied. And healthcare sector is no exception. It is no doubt that technology has streamlined and expedited the processes in the healthcare industry. Especially the healthcare software development has increased the patient outreach, reduced paperwork, and has helped in efficient patient management, etc.
You might be thinking about what is healthcare software? how novel technologies can benefit this industry? And what benefits doctors and patients can reap? Finally, how you can develop one.
So, let's first dive into the brief introduction of healthcare software.
What is Healthcare software?
Any software built for the purposes of the healthcare industry in a way that it encompasses medical solutions.
The global healthcare software market is booming and is expected to expand even more, with the growth of 5.8%, and in 2025 will reach the value of 19.3 billion US dollars.
The Deloitte Global Healthcare Outlook report also indicates the increase in health spending all over the world.
It is not astonishing at all that the development of healthcare software is continually surging. Moreover, the recurring waves of the pandemic has caused this explosive growth
Now moving towards how novel technologies are disrupting the healthcare system. And the benefits this technology has brought to this sector are given below:
What are the Benefits of technology in healthcare?
Blockchain Technology in Healthcare:
It is a revolutionary technology that possesses the potential of providing data security, transparency to financial operations, and lowering billing cycles complexity. Blockchain allows the safe transference of patient medical records and also manages the medicine supply chain.
Internet of Things (IoT) technology in healthcare:
IoT devices have made the remote monitoring of patients possible thus allowing healthcare professionals to treat and provide care to their patients without physical presence. Leveraging this technology, several wearables and other devices allow real-time tracking, remote monitoring, and end-to-end connectivity.
AI in Healthcare:
Finally, the use of artificial intelligence (AI) in healthcare has benefitted the healthcare industry the most.  You might be thinking how come then… AI is an amazing technology as it can emulate human cognition in analysis, understand, and interpret complex medical data.
AI algorithms work on input data to give approximate conclusions. This technology has enormous potential of automating and predicting results. Right now, it is largely used in the prediction of patient admissions, ICU transfers, and improves clinical workflows.
What are the Benefits of healthcare software for Doctors and Healthcare Organizations?
Reduced Paperwork:
The implementation of medical software reduces the burden of paperwork on healthcare professionals.  Thus, allowing them to focus more on primary healthcare and patient treatment. This software automates the paperwork by automating the patient registration, record maintenance, data storage, and processing.
Patient Engagement & Management:
Various software allows patient management in a swift manner. Like Electronic Medical Record (EMR), Patient Engagement Software (PES), and Electronic Health Record (EHR) enable healthcare professionals and workers to manage the patient or employee's data in a categorical and systematic way. Thus, enabling them to effectively and efficiently manage their practices.
Medical Business Management:
Facilities provided by healthcare software such as enhanced data collection, data storage, data management, and digitized medical practices, and various other features increase the overall efficiency of organizations.
Increase in Patient Satisfaction:
The facilities like remote checking and keeping eye on patients increases customer trust and satisfaction rate. This satisfaction brings loyalty and trust. And a happy patient tends to remain with the organization.
Also Read: 6 Effective Tips to Quit Smoking Now
What are the benefits of healthcare for patients?
Enhanced Communication:
The biggest advantage brought by this software is that they allow patients and healthcare providers to manage communication. It allows instant and secure messaging, calling, scheduling appointments, and handle reminders, etc.
Access to Medical Data:
The medical software allows the storage and management of data. Thus, enabling the patients to download, view, and share their medical records in a safe and secure way. They can also access other medical records like treatment plans, lab reports, and medical history
Improved Patient Outreach:
Patient portals, mobile health applications, and other healthcare software allow patients to connect with their doctors and healthcare workers via video calling, instant messaging, and voice calling.
How can I develop healthcare software?
Well before thinking about the "how part" decide your target audience that whether you want software for doctors or for hospital management.  Then decide the functions you want in your software. After making decisions regarding these things, you can choose the healthcare software development company. It is of utmost that you hire the software development company on the basis of your needs.
Rember choosing the right healthcare software development services can be crucial. Or if you have chosen one then don't forget to ask about their portfolio.
Summing Up:
The healthcare industry is rapidly growing and with this growth, the demand for healthcare software development is increasing. Software development companies are incessantly improving their services. The health industry depends upon high efficiency plus accuracy and emerging technologies like AI, IoT, and blockchain are greatly helping the healthcare industry. And in 2022 these technologies will have more ingrained growth in the healthcare industry.