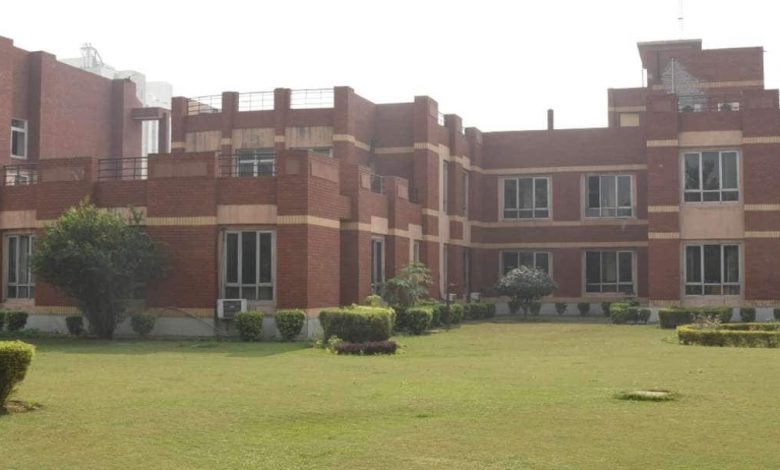 National Council of Hotel Management and Catering Technology conducts its joint entrance examination, which is conducted at the national level by the National Testing Agency for admissions in B.Sc. (Hospitality & Hotel administration) in more than 63 institutes of Hotel Management, that features government and private aided colleges. These colleges offer degree-level programs and diploma courses that can help to pursue their career.
Age Limit: Candidates above 28 yrs can apply for NCHMCT exam. However, age relaxation is provided for various reserved categories.
Exam: it will be conducted in online mode for a duration of 3 hours. It is conducted once a year in English and Hindi language.10+2 passed candidates can appear for this exam.
NCHMCT JEE Exam Pattern: 
The paper is based on the structure given by NCHM and is the gateway for leading Hotel Management Institute within the country.Visit BYJU'S ECsm Prep to get more information on this. 
Section

Nos of questions

Marks

Level of difficulty

English

60

60

Easy

General Awareness

30

30

Moderate

Mathematics

30

30

Easy

Logical reasoning

Service aptitude

30

50

30

50- total marks -200

Easy-moderate

Easy

 
NCHMCT JEE syllabus:
The NCHMCT JEE syllabus consists of 5 sections that have been explained to you below.
Numerical Ability & Analytical Aptitude Syllabus for NCHMCT JEE Exam
Analytical reasoning topics, arithmetic reasoning, series-number, alphabet, alphanumeric, distance, direction, algebra, profit and loss, number series, time & work, analogy-odd one out, relations, clock, calendar, figure counting, percentage, ratio & proportion and deciding.
Reasoning & Logical deduction Syllabus for NCHMCT JEE Exam
Assertion reason, logical consistency, statement & assumption, statement & arguments, statements & conclusion, statement & course of action, statements & Inference, cause & effect, deriving, a conclusion from a passage, syllogism, puzzle(floor, scheduling and tabulation),(seating arrangement )circular, serating arrangement linear and tabular, order and ranking, data sufficiency and coding-decoding, etc.
General knowledge and current affairs Syllabus for NCHMCT JEE Exam
 It consists of two parts current affairs and static GK:
Current Affairs: Business & Economy, Taglines, National affairs, state affairs, awards & honors, agreement & deals, current economy, science & defense, brands, logos, affairs, schemes & plans launched by Govt of India and states, books and authors, appointment(national & International) and sports.
Static GK: Geography, History, Art & Culture, Economy, HQ of national and world organization, Indian Polity, agreement & deals, general science, national parks, currency, wildlife, UN bodies and summit-conferences.
English language Syllabus for NCHMCT JEE Exam
Reading comprehension, Fill in the blanks, error spotting, sentence rearrangement, idioms and phrases, odd one out, synonym & antonym, cloze test, Para-jumbles, one-word substitute, figures of speech, spelling errors, and word usage.
Aptitude for service sector Syllabus for NCHMCT JEE Exam
Situation-based questions which require presence of mind because it checks IQ-Intelligence Quotient; EQ-emotional Quotient; and SQ-Social Quotient.
For example, a student isn't answering your queries and is reluctant in his behavior. ; what reasonably very best answers will you decide to check the temperament of the candidate as an emotional quotient.
Important Topics: There are a few topics that require to be brushed up well to urge a higher score within the NCHMCT exam.
 Keep yourself updated with news and latest events in prizes and awards, fashion events, famous personalities and sports events.

 Practice one word substitution, vocabulary, sentence reconstruction, idioms, paragraph completion, synonyms and antonyms and phrases.

 Solve previous year's paper & mock papers and refer to good study material.

 Apply basic logic to resolve coding-decoding, blood relation, syllogism, visual reasoning questions.

 Revise questions on ratio & proportion, interest, probability, simple interest, time, speed and distance and time and work.

 Service sector questions are mostly reality situation based questions, and you have to be proactive to resolve these questions.