SEO
Use These 10 Free Keyword Research Tools to Improve Your SEO Ranking
Use These 10 Free Keyword Research Tools to Improve Your SEO Ranking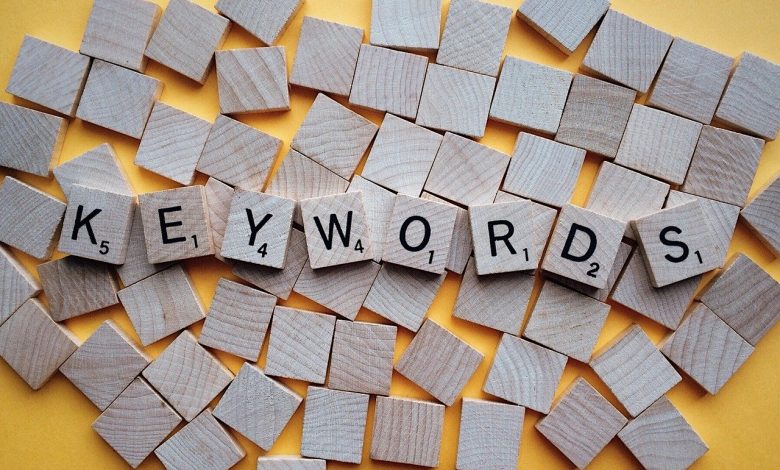 Keyword research tools have helped businesses to improve their visibility in the digital world to a large extent. Keywords give you an idea of what people search for online and how they accomplish this task. We can categorize their search operations into different phases. Say, for example, when a buyer wants to know about a certain product, his searches are made by words like [how to], [ways to], etc. These keywords change when a person is out of the initial stage and is ready to be a buyer. Then he is most likely to use phrases like [where to buy], or [price of], or [discount rates], etc.
The Google Ads Keyword Planner is the tool most people use to do keyword researches, but it has its limitations that we cannot ignore. It limits the amount of keyword data that it generates. They are not enough to plan and execute strategic actions. Moreover, it gives preference to the paid ads data. So, there's no way to find out how the organic searches are performing in this search engine.
But to our relief, other keyword research tools are also available that we can take advantage of. Here are some of the keyword research tools (most of them are free and few of them charge a minimal amount) you can use.
Keywords Everywhere
The Keywords Everywhere is a browser add-on that can be used with either Firefox or Chrome extensions. It tells about the search volumes, competition data, and cost per click data of keywords on various websites. Keywords Everywhere compare data from over fifteen largely used keyword research tools. It makes it easier for the user to access the proper data and if needed, also download them into PDF, CSV, or Excel file formats.
TagCrowd
If you want to do in-depth research of the keywords, then you should also take into consideration your competitor's content. Analyzing them can prove beneficial for you. Not everyone can afford to pay a monthly subscription of $100 (the lowest of their monthly plans) for SEO tools like Semrush and Ahrefs. Though they are no doubt good tools, TagCrowd is a free one. It's very user-friendly and you can use it in many ways like –
adding content by uploading a file
or by pasting the webpage URL
or by pasting the text of the page
Merchant Words
Merchant Words is an apt tool for those who own an Amazon store. It can collect data from a massive amount of actual Amazon searches all over the world. The free version only allows you to explore limited keywords. But the paid version allows you to avail yourself of services like 24/7 customer support service, CSV downloads, and unlimited searches.
Keyword.Guru
It's a live keyword suggestion tool. For new keyword ideas, it collates searches from Google, eBay, Bing, Google Play, Amazon, YouTube, and Yahoo. It gives you an idea of what the people are searching for in real-time when you start to type. But it does not show any data regarding the volume of keyword searches.
PinterestKeywordTool
It is a Pinterest Search Optimization tool that allows you to receive
long-tail keywords
view your keyword search history
and also download your keywords
It can help you by pointing out the popular keywords on Pinterest. But when it comes to search volume data or analyzing ranking difficulty, it can be of little use to you.
Keyword Shitter
Keyword Shitter is a bulk keyword tool that works by opening Google Autocomplete for queries. If you are not looking for bulk keyword searches, you get to filter your results by choosing positive or negative filters.
Google Search Data
You can pull out topics and article structure using the Google search data. How? It's simple – by using the three Google search features –
Autocomplete: It shows keyword suggestions by allowing users to complete searches faster. It was previously known as Google Suggest.
People Also Ask: These Google boxes are dynamic. When we type a question, many other related queries are flashed. This feature enables the user of this tool to study his target query intent better.
Related Searches: It displays semantically related searches that may or may not include the same primary keyword used for the search. These related topics can be used in creating content that might interest people.
These three can be used to analyze and create content based on what users are interested in and eager to know.
Also Asked
This tool functions around People Also Ask Google Data. It insinuates relationships between interrelated topics. The user can download data in the form of PNG or CSV files.
StoryBase
This tool allows you to access people's unfiltered Google searches. It makes it easier for the user to understand the queries, identify the questions, look into the thought process, and also determine the concern of the people using the Google search engine. You will get an apt insight for generating the most compelling content. StoryBase is a good tool for those who want to establish a direct connection with their most ideal target audiences (that has been established in the searches).
Keyworddit
Keyworddit extracts keywords from Reddit. It is a free keyword idea generation tool that concerns itself with extracting keywords from titles and comments. It will show you what the people are looking for in their searches.
Understanding Reddit marketing is not that difficult as some assume it to be. You have to use it to know what the platform has to offer its users. Once you are successful in doing so, you will get thorough audience insights.
Conclusion
You look into any good SEO strategy from www.onlineimpact360.com, and you are sure to find keyword research to be one of its key components. These days so many tools are available in the market (both free and paid) that there's no need to rely solely on data extracted from the Google Ads Keyword Planner tool. Choose any such tools (or even you can try out more than one tool) and start your keyword research. The paid tools, though, give you a large volume of data to collate relevant searches and yield good results, the free tools are no less in providing an insight into the world of keyword searches without having to pay a hefty amount for them.