Travel
MUST READ THIS ARTICLE, IF YOU ARE PLANNING A QUICK AND EASY MOVE!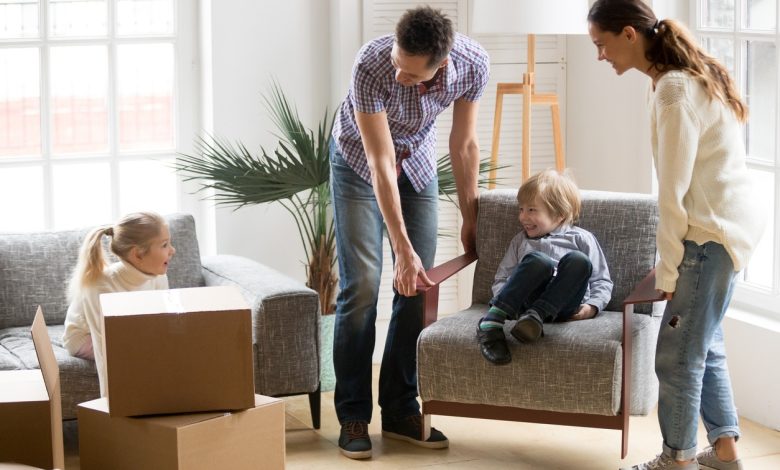 If you are thinking of relocating to a new place and are worried about how you will handle your transfer without any hassles or compromises, you can get help from our post, in which we will provide you with suggestions on how to remove your possessions swiftly and easily.
Multitasking aptitude:
Moving is undoubtedly a challenging task. However, if you have the capacity for multitasking, you can manage everything with ease. During shifts, people have a lot of work to complete, and if they are unable to handle it all correctly, they completely mess things up. This is the fundamental reason why people dislike moving.
In reality, multitasking refers to managing multiple things at once, which is comparable to completing tasks at the right moment. You must be skilled to successfully handle things.
Many people discover that they are unable to finish their tasks while working. If you have a job, you need to give it your full attention. If you're married and have kids, you need to look after your spouse and the children. You have to turn in your homework on time if you are a student.
People who are moving frequently neglect their children and are unable to uphold their commitments, which is the main reason for the numerous mistakes they make. It's a frequent misconception that moving keeps people so busy they can't concentrate on anything else. You must be wondering at this point how you might develop the habit of multitasking.
Well, if you prioritize your plans or have a weekly planning session at the beginning of the week, you can multitask with ease. Additionally, involving your family members in your tasks will help you manage everything, especially if you are moving. Asking your family for aid is not wrong, but it can expedite the process.
Hiring the right moving company:
By using expert movers, you can make your relocation simpler and faster. How they would shift their belongings without causing harm or loss is the biggest worry that people have.
If you want to handle your possessions properly, choose a reliable moving company with competent employees who will not only assist you in packing but also move the stuff softly and carefully without making any mistakes. These professionals can greatly reduce your workload because they can pack heavy items and transport them to your new home. These experts do everything with great care and are well-versed in their responsibilities.
You may just trust them by glancing at their website, which contains all of their information. These expert movers provide insurance and offer cheap rates. They may be relied upon and trusted. They have the training required to handle heavy goods, delicate commodities, and delicate items. Most consumers today who require straightforward moving aid choose reputed movers in their neighborhood.
Although there are many movers available nowadays, you should never give anyone access to your belongings. Because there is a chance for fraud or because unqualified people are hired, a quality service might not be offered.
Therefore, you need to be quite careful while selecting your removalists. Local movers with experience are ideal because you can check them out and receive opinions on their level of service from your neighbors. Therefore, you should hire experienced local removalists.
What to keep and what to discard:
Being forced to relocate all of your possessions is exciting and difficult at the same time while moving to a new place.
Furniture, clothing, silverware, fragile home décor items, machinery, appliances, and other accessories must all be transported with particular care. If you find anything unnecessary, get rid of it. If you believe you might use it in the future, store it somewhere so your load is lighter.
Professional movers often offer temporary storage as an extra service. Any reputable moving company can assist you if your home isn't ready yet or if you're remodeling. Office supplies can also be stored safely aside from that.
By working on these tips, you can make your shifting rapid and uncomplicated. The key to completing your tasks on time is managing your time and multitasking. You have to incorporate these abilities in yourself so you can do everything peacefully, especially when you are relocating.