Business
Invest In Custom Tissue Papers For Affordable Business Marketing!
Invest In Custom Tissue Papers For Affordable Business Marketing!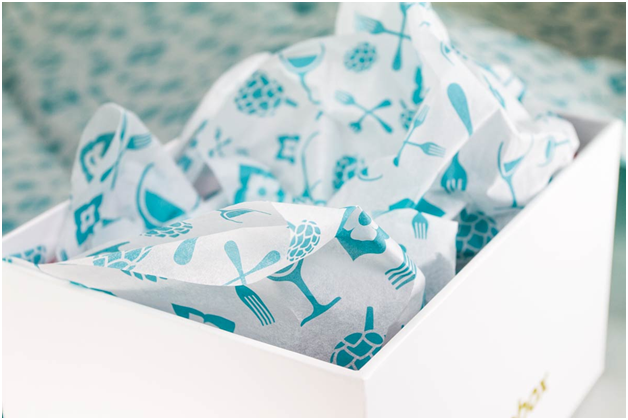 Have you recently given wings to your small business venture? Are you planning and formulating cost-efficient business marketing techniques for connecting with larger audiences? You are certainly on the right path!! Have you considered investing in customized packaging material like custom tissue paper for your small business? If not, this is your sign of giving it a try!!
Why choose custom tissue paper for branding?
Tissue papers are essential packaging material throughout the retail and shipping industries. Almost all businesses use custom tissue papers while packing online orders and shipping them to customers. The food industries are increasingly investing in custom tissue paper to leave a personalized impact on their customers by wrapping food, etc. Besides all the functional benefits of custom-printed tissue papers, they are also affordable branding articles, allowing business to spread brand awareness among a larger group of people.
What are the advantages of investing in custom tissue paper?
Rather than using plain or blank papers for packing business products, custom tissue papers are taking over rapidly. Businesses choose to customize their tissues papers by imprinting logos, brand names, images, special patterns, etc., to give a personalized touch. The eye-catching patterns and other brand-oriented images on the tissues have the potential to leave a significant impact on the viewer's minds. You can play with personalized patterns, colors, and designs as they can offer the following benefits:
It makes the appearance of your product unique among others and intrigues customers to purchase it time and again.
As "unboxing" is a thing these days, thanks to the increasing social media trends, customers highly appreciate receiving a beautifully packaged product for an enhanced unboxing experience. It uplifts their level of excitement and mood as well as helps to make a positive image of your brand.
A beautifully packaged product with a pinch of customization can help customers to gift the products to their loved ones and engage more audiences.
Advertisement and brand promotion outside your customer base is yet another advantageous aspect of using custom tissue papers.
Thus, in order to leave a positive and ever-lasting impact on clients and customers allows them to stay connected and helps them to find you easily when they plan to shop with you again.
How is custom tissue paper a cost-effective marketing solution?
Compared to the amount of money invested in traditional marketing campaigns, investing in branding products or articles is a cost-effective solution. These can be customized according to one's size, design, and other preferences. The unit cost of these products is very minimal. Even though they are custom made and have your brand essentially printed on them. Further, giving bulk orders also cuts down the cost and other associated expenses.
Note that in order to cut the cost, you must not invest in cheap material. The cheap material will only degrade the quality of the prodigy and your brand. And give away the idea to your costumes that you do not invest a good deal to serve them. The improved customer experience is always invaluable and will certainly amplify your brand name in the market.
Invest in premium quality custom tissue paper for brand flourishment!