Tech
Why should one install Solar Photovoltaic Systems at home and office?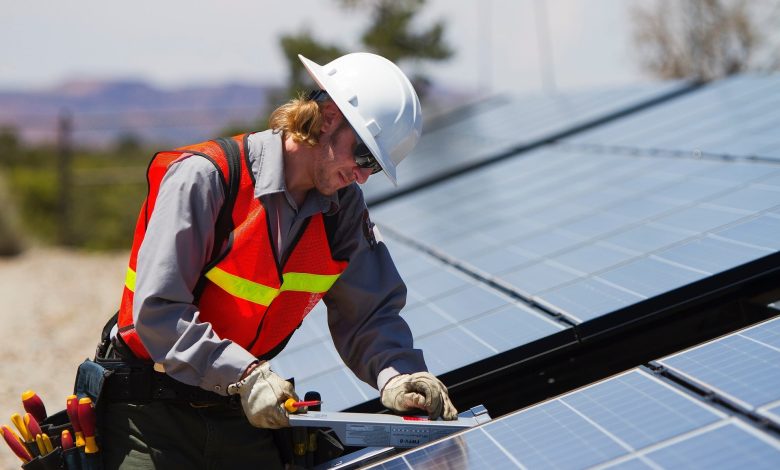 Solar energy is a clean and cost-free alternative to other forms of energy, and its value will continue to increase in the future, just as it has done so far. Whether or not you are aware of it, the sun already sustainably powers the world, providing the energy needed to preserve both the environment and human development. Most future technology will be powered by solar energy. The sun is an endless source of energy that is also renewable and unaffected by shifts in the energy market.
Why solar energy is in trend nowadays?
Solar energy produced at the domestic or industrial level is regarded as clean, renewable, and emission-free. Solar systems and solar panels connected to batteries can offer independence from utility providers with predictable power costs. No harmful pollutants or greenhouse gas emissions are released into the air or water supply when using domestic solar energy.
Makes users less relianton fossil fuel-based electrical energy
If you produce your own solar energy, it will aid in reducing reliance on utility companies. Every year, new developments in solar technology are made, and as a result, it must be anticipated that these advancements will help drive down the cost of component production for household solar systems. The numerous advantages of utilizing solar panels at home include the fact that they are environmentally friendly. Additionally, your air will be cleaner the less coal and oil you and your neighbors need to burn. And that not only makes you feel good; it also enables you to save money. Cleaner air makes asthma less of a concern, and as medical problems decline, local tax resources aren't as stressed.
Solar Systems will help you get lower bills
Anyone looking to lower monthly power costs while making a long-term, low-risk investment should think about installing a solar electric system. This suggests that household photovoltaic systems will soon be more widely available to the general public.Just consider how much cash you will save over the next 20 years.You may really pay significantly less in taxes if the environment were cleaner. The benefits of solar power are endless!
Solar PV systems for homes have auxiliary uses
However, converting from fossil fuels to renewable energy sources, such as solar power, can reduce both overall healthcare costs and premature death. In addition to producing electricity, solar power or installed photovoltaic panels help to increase a property's value because having an electricity-generating system already in place greatly boosts the value at resale. The majority of home buyers are aware of what a home with solar panels represents because it is already installed and because they did not have to pay the initial cost for the system's purchase and installation. Photovoltaic systems generate electricity from PV modules and this electricity can be used for every domestic purpose. It is efficient for heating, cooking, cooling, pumping water, and washing or pressing clothes. This operation, which merely involves converting sunlight into heating options, is carried out using solar thermal systems.
Which company is best for Solar Photovoltaic system repairs and maintenance?
Solar panels are the best component of a photovoltaic system considering they are the highest effective technology available today for converting sunlight into power. FC Solar Gold Coast simplifies the process for you to stay on top of the solar trend and save time and money. However, if the solar panels are broken, they will often be covered. Solar panel servicing and maintenance are not covered by panel warranties. There has never been a better moment to make the switch to solar electricity because of its continuously falling costs and advancing technologies.
Why choose FC Solar Repairs Company?
The goal of First Choice Solar Repairs is to ensure that you pay less for energy utility. In case your solar system stops working or trips frequently, First Choice solar repair will visit the location and repair the solar system. Solar systems need a lot of maintenance, in case you don't have time to wash and clean FC Solar is the best option to consider. This will help in gaining the potential financial savings that solar panels could provide for you. If you haven't already thought about installing solar panels, now is a great time to do so given the recent sharp drop in their cost. Not to mention, there are no maintenance fees for the sun.