Tech
How You Can Choose a Local SEO Company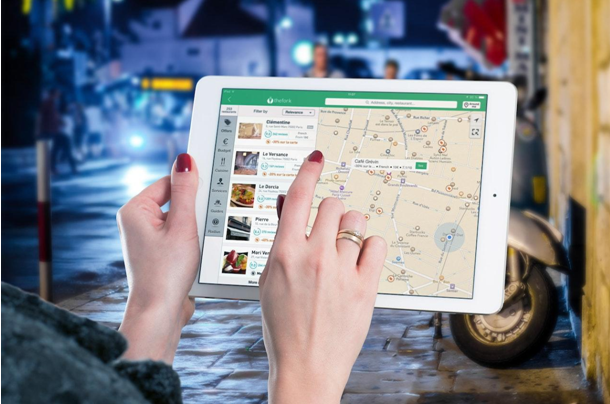 If you're looking to improve your website's search engine ranking, you may be considering hiring a local SEO agency in West Palm Beach. But how do you choose the right one? There are a lot of companies out there that claim to be SEO experts, but not all of them are worth your time and money. Here are some tips to find the right company for the betterment of your business.
Ask Other Local Businesses for Recommendations
One of the best ways to find a reputable SEO agency is to ask other local businesses for recommendations. If they've worked with an agency in the past and had positive results, they'll be more than happy to point you in the right direction. You can also check online review sites like Yelp and Google to see what other businesses have to say about their experience with a particular agency.
Check Online Reviews
These days, the internet is full of information on just about any topic you can think of. This includes reviews on local SEO agencies. If you take the time to read what other businesses have said about their experiences, you'll be able to weed out the good from the bad. For example, even on Google, you can find reviews about local agencies.
Write a List of Needs
Unfortunately, the biggest issue that businesses face when trying to find a local SEO agency is that they don't know what they need. When you work with an agency, they will work toward your goals. Therefore, you need to know what your goals are. Do you want more traffic to your website? More sales? Better brand awareness? Once you have a good understanding of what you need, you can start to look for an agency that can provide those services.
Compare Quotes
Since we're on the topic of making mistakes, another one businesses make is not getting quotes from multiple agencies. It's important to get a feel for what each agency charges and the services they provide. The last thing you want is to overspend on SEO services, so be sure to compare quotes before making a final decision.
For example, some will charge a flat rate while others will charge an hourly rate; the services offered and the size of your business will also affect pricing. Once you've gathered a few quotes, you can start to narrow down your choices.
Consider Their Process
When meeting with potential agencies, be sure to ask about their process. A good agency will be able to provide you with a detailed plan of how they'll help you achieve your SEO goals. If an agency is vague about its process or seems to be winging it, that's a red flag.
Additionally, ask if they outsource any of their work. If so, that's not necessarily a dealbreaker, but you'll want to know where your money is going and if the quality is affected. Sometimes, outsourcing is positive because it means they have access to specialists in every area rather than trying to fill gaps.
Consider Scaling
Furthermore, when choosing a local SEO company, you should also consider whether they're a good fit for your company's size. If you're a small business, you may not need an agency that only works with enterprise-level clients. Likewise, if you're a large company, you'll want to make sure the agency has experience working with similarly-sized businesses. If you have plans to grow (who doesn't?), then you should also make sure the agency is comfortable with handling growth. The last thing you want is an SEO company that can't keep up with your business.
With these factors in mind, you will choose the right SEO company for you!